Liquid Gold Treatment Shampoo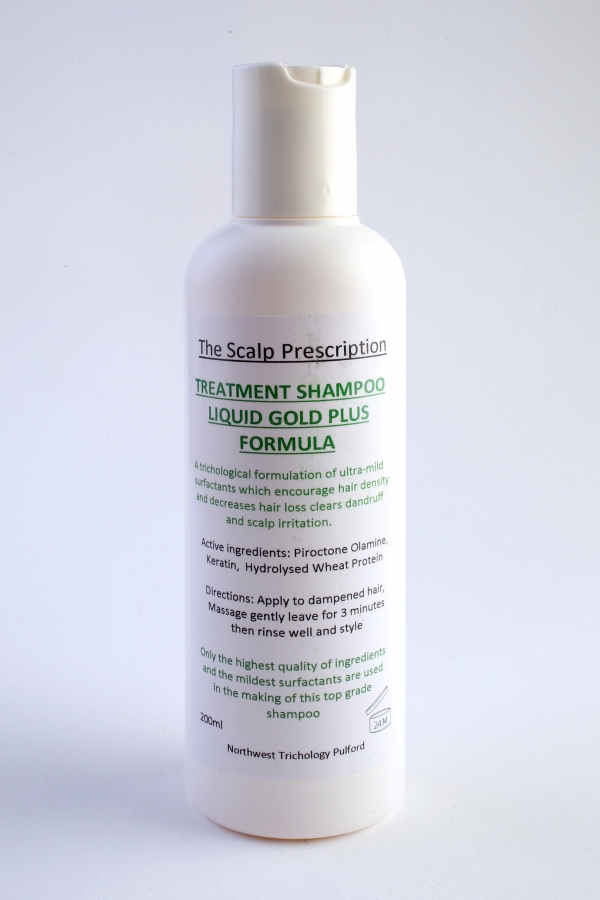 Category: Shampoos
A trichological formulation of ultra-mild surfactants which encourage hair density and minimise hair loss. Clears the scalp of dandruff and scalp irritation.
Directions for use: Apply to pre-dampened hair, massage into a creamy lather, leave for 3 minutes then rinse well.
N.B Only the highest quality of ingredients and the mildest surfactants are used in the making of this top grade shampoo.
Price: £20.00