Drug Induced Hair Loss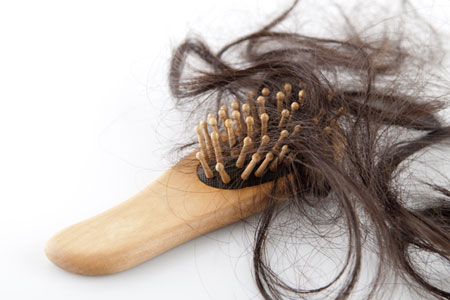 When a patient experiences hair loss for the first time, it is a natural response to blame anything that has recently changed. This is often when a new or different drug has been prescribed by your doctor.
Many drugs have hair loss indicated as a possible side effect. These include some:
Cytostatic drugs (chemotherapy)
Excess Vitamin A
Anabolic steroids and progestins with androgenic effect
Anti- hypertensive drugs (beta blockers)
Analgesics
Psychotropic/anti- depressants
Anti- epileptics
Antibiotics
It must be noted however many drugs will not cause hair loss in a high percentage of patients despite having hair loss as a possible side effect. Prescribed medication should never be stopped without medical supervision.
Hair loss apparently triggered by a drug is often not due to the drug, but due to the illness the drug has been prescribed for. It is therefore very important to obtain professional advice.