There is a real reason for your hair loss
and we will help you treat it
New Patients
Due to high demand for appointments we are not taking new patients
Hair Loss Clinic for
Women & Men in Chester
From 1997 until 2003 Pulford Medical Centre was previously known as The Northwest Trichology Centre. Since 2003 when the clinic expanded and moved from the Wirral, the clinic evolved as Pulford Medical Centre and is based on a small exclusive business park in Pulford near Chester.
Besides Northwest Trichology Centre, there are other medical practitioners using our consulting premises for the purposes of Private Practice, Medical Legal services, recruitment medicals and other affiliated specialities.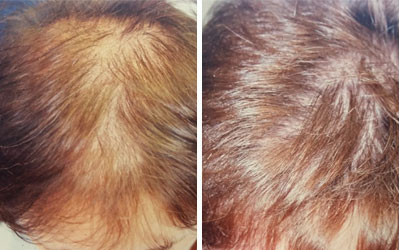 Before starting treatment with Minoxidil, my hair had gone very thin and my scalp was very visible throughout the top of my head.
After about eight months, it was obvious my hair was improving and I have had considerable regrowth. I have now been using Minoxidil for several years and my growth has maintained really well. I do not worry about my hair anymore and I am more confident.
Diane, Wrexham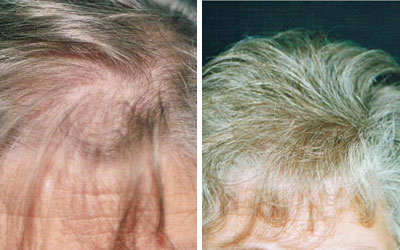 When I found out my hair thinning was genetic I thought there was nothing I could do and was extremely upset.
However, I received professional advice and started topical Minoxidil in 2003. Before getting my improvement, I did not want to socialise, never went to the hairdressers due to embarrassment etc. All that has changed and I never think about the problem anymore.
Marlene, Warrington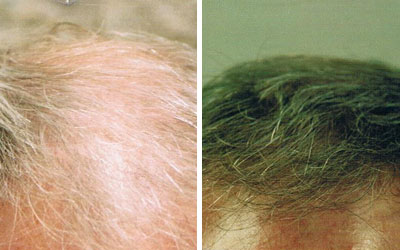 When I was 44 and a father to toddler twins, I thought my hair loss was probably stress induced. I had the typical male pattern balding and I was getting thinner by the month so decided to be proactive and started treatment with topical Minoxidil and Propecia.
I had considerable improvement in my hair growth and coverage which has maintained to this day - I'm delighted with the results!
Hugh, Wirral