About Pulford Medical Centre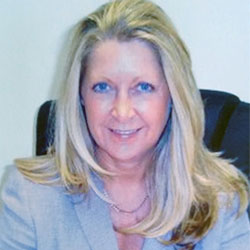 Mrs Christine Jones
Christine Jones has been a registered Member of the Institute of Trichologists since qualifying in 1987. She was appointed Assistant Medical Director of the Institute in 2007 where she was an active board member until retiring from the board in 2016.
Christine works closely with regional Dermatologists and has lectured to regional dermatology rounds on hair loss and associated subjects.
She is a member of the European Hair Research Society and a Senior Associate of the Royal Society of Medicine.
In the course of clinical activity Christine advises and manages patients suffering from many different types of hair loss, liaising with general practitioners, dermatologists and other specialists such as endocrinologists.
Dr Mark Griffiths
Dr Mark Griffiths is a medical practitioner in Cheshire and until recently was the Senior Partner in a large NHS Health Centre in Chester. He has several post-graduate qualifications including dermatology and minor surgery.
Dr Griffiths has been the prescribing doctor for Pulford Medical Centre for twenty years providing a valuable service for our patients.
Dr Griffiths is also a highly qualified, experienced Aesthetic Practitioner and offers this service at Pulford Medical Centre.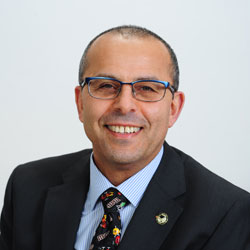 Professor FS Fahmy, FRCSI(Plast)
Professor Fahmy's Plastic & Cosmetic Surgery training began in 1991 in the South East of England (then, Yorkshire). His Plastic & Cosmetic surgery training continued in the South West of England until he had further experience in Taiwan, where he spent 3 months of intensive training in a specialist fellowship. In 2001, he became a Consultant in Chester and Wrexham, Cheshire and North Wales.
With over 20 years of experience as a fully accredited Consultant in Plastic and Cosmetic surgery, Professor Fahmy has helped thousands of patients address their aesthetic concerns and face life with renewed self-confidence.
Professor Fahmy performs hundreds of surgeries every year between his NHS and Private practice bringing a level of expertise and excellence to Chester and Wrexham that few have ever achieved. His NHS practice is at the Countess of Chester hospital in Chester, Cheshire and the Maelor hospital in Wrexham, North Wales. His private practice is at the Pulford Medical Centre, Chester, Spire Abergele and Spire Yale Hospital, Wrexham, North Wales.
He is a full member of the British Association of Plastic, Reconstructive and Aesthetic Surgery (BAPRAS), UK Association of Aesthetic Plastic Surgeons (UKAAPS), International Society of Plastic, Reconstructive and Aesthetic Surgeons (IPRAS) and a former member of the International Society of Aesthetic Plastic Surgeons (ISAPS) and the British Association of Aesthetic Plastic Surgeons.
Beyond his active board membership, Professor Fahmy is included in the specialist register established by the GMC in 1995. He is an examiner of the Royal College of Surgeons in Ireland and Edinburgh and was a former member of the Specialty Advisory Committee (SAC) for training in Plastic Surgery between 2007 and 2009.
Professor Fahmy is an expert in many face, body and non-surgical procedures with a special interest in cosmetic breast surgery including breast enlargement, breast reduction & breast uplift.
His breakthrough breast reduction technique has now been adopted by many surgeons around the world and was published in the Plastic Reconstructive Surgery American journal and was also a chapter in an International Cosmetic Surgery book on Breast Surgery, published in 2009.
He has authored many other publications in the international medical literature of Cosmetic and Plastic Surgery including two Chapters published in 2012 on tummy tucks and breast reduction for the renowned International book on Cosmetic Surgery: "Atlas of Cosmetic Surgery: Art and techniques".
Professor Fahmy has been invited to lecture countless times at National, European and International conferences, and has been featured in various news articles. The picture you see right here on this page was taken from the Evening Leader newspaper as part of an article on cosmetic surgery published in 2008.
Caroline Thomas
Caroline our wonderful Clinic Manager has been with Pulford Medical Centre for eight years and is always happy and willing to offer initial contact advice and discuss patients requirements or queries.
Samantha Cooper
Samantha is our Assistant Clinic Manager who works part time carrying out a very similar role to Caroline and is also happy and willing to help patients with their requirements or queries.
Helen Hodgson, known to all our patients, retired from Pulford Medical Centre in June 2019 after many years of dedication.
Get in touch with us today to arrange
your no-obligation consultation