Energy Intense Hair Repair Conditioner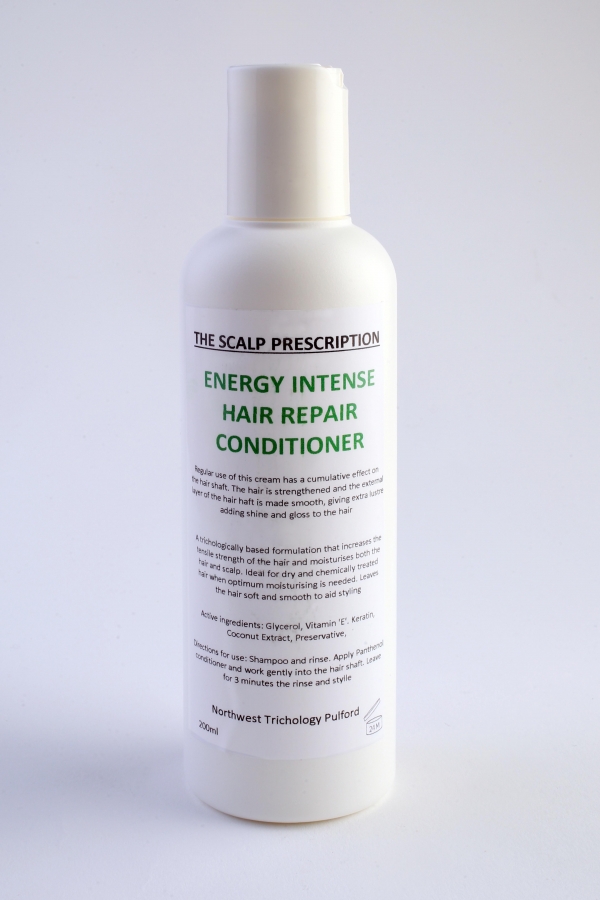 Category: Conditioners
Regular use of this exceptional conditioner has a cumulative effect on the hair shaft. The hair is strengthened and the external layer of the hair shaft is made smooth and glossy providing extra lustre.
A trichologically based formulation that increases the tensile strength of the hair and moistures both the hair and scalp. Ideal for dry, chemically treated hair when optimum moisturising is needed. Leaves the hair soft and smooth to aid styling
Directions for use: Shampoo hair and rinse. Apply conditioner and work through the hair. Leave for 3 minutes, rinse thoroughly and style.
Price: £20.00