120mls 2% Minoxidil (2 month supply)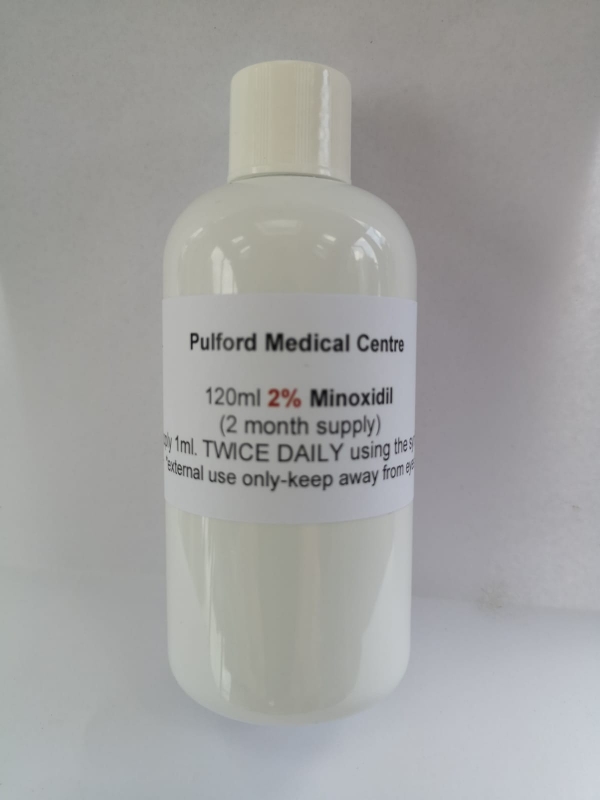 Category: Hair Loss Treatments
Minoxidil is a topically applied lotion.
120mls (2 month supply) used twice daily.
Other uses of Minoxidil
Minoxidil can be used to treat temporary hair loss such as alopecia areata, alopecia totalis diffuse hair loss.
When used to treat a temporary hair loss it can be reduced and then stopped and regrowth will maintain.
When Minoxidil is used for genetic hair loss it has to be continued.
Download Liquid Treatment Application Guide
Price: £50.00